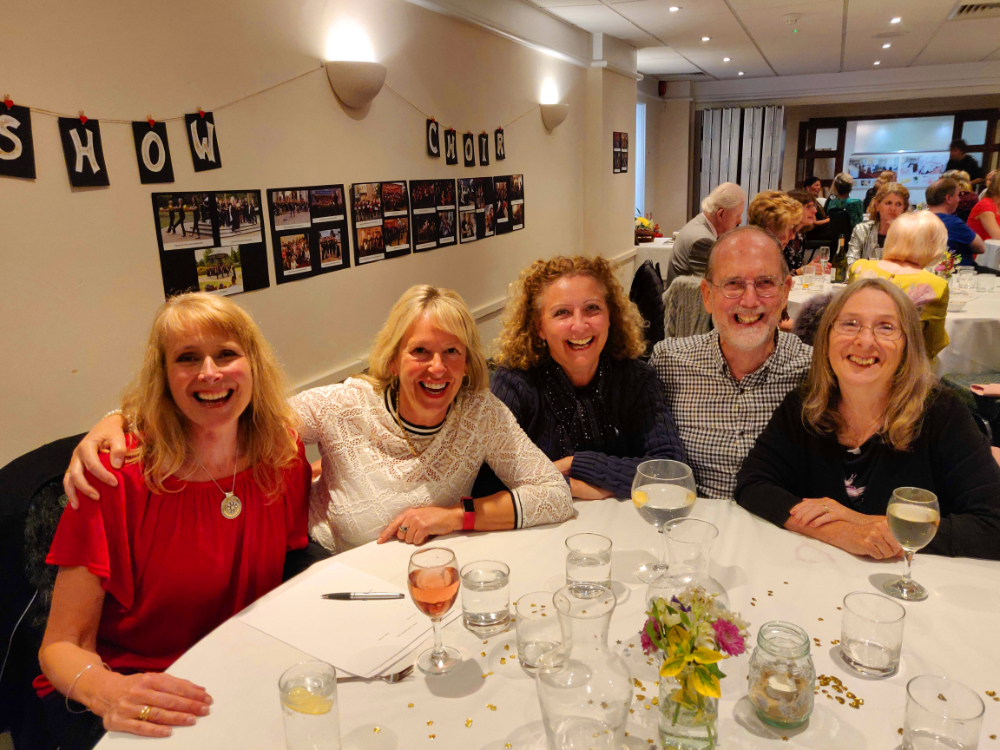 West Byfleet 3rd Birthday Party!
What a wonderful night we all had a West Byfleet Show Choir Party on 3rd May! It was brilliant fun, with Show Choir members new and old (whoops, less of the old - I mean long-term!!), chatting, singing, dancing and generally enjoying themselves at the lovely Hoebridge Golf Club - the food was delicious too!
I love Show Choir socials, it's so lovely to have the time to get to know everybody outside choir! Of course, we had a Musical Theatre quiz (thanks Jeff), and the evening ended on the dance floor with a plethora of show songs (can you believe it!), and ending with 'So Long, Farewell' from the Sound of Music!
A massive thanks to social secretaries Sue, Wendy and Maria, who decorated our party room so beautifully, and the photos of West Byfleet Show Choir around the room brought back many a sweet memory! Maria's cake was a triumph! Looking forward to the next one!!